Regular price
$1,500.00 USD
Regular price
$1,500.00 USD
Sale price
$1,500.00 USD
Unit price
per
Sale
Sold out
Share
View full details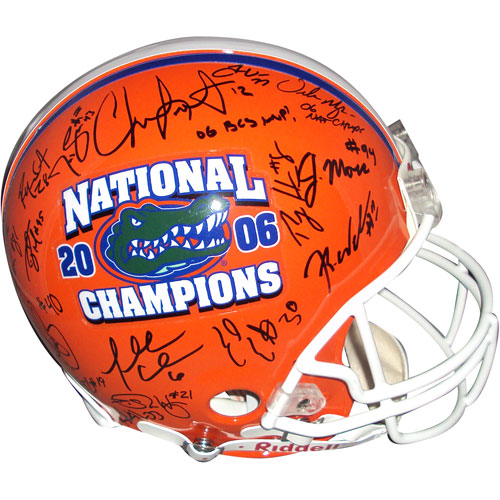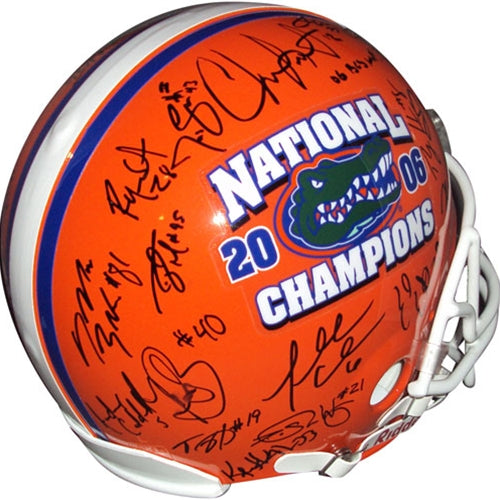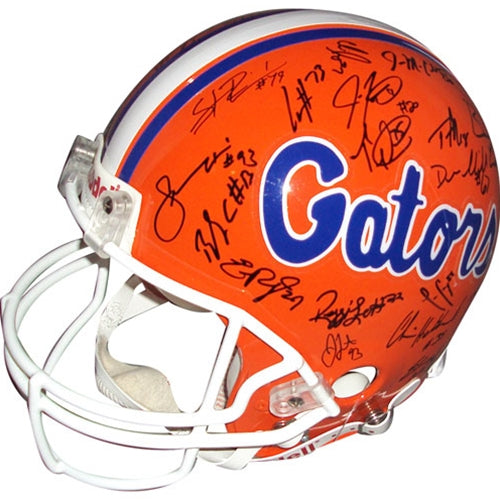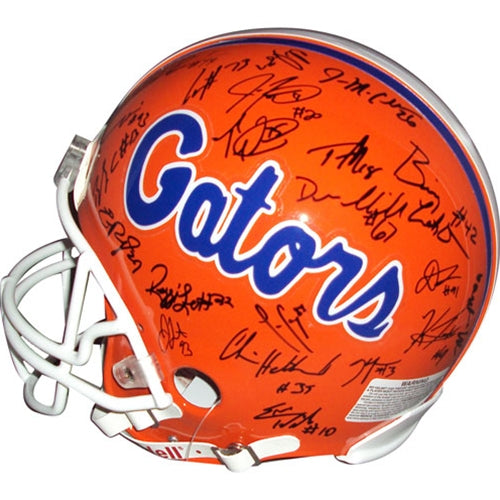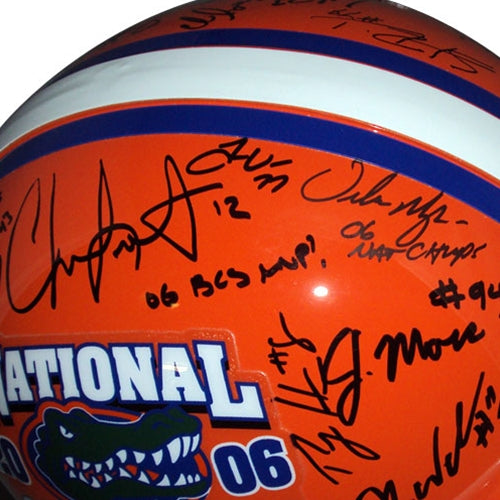 This item was hand signed
by Coach Urban Meyer and 43 members of the 2006 National Champion Florida
Gators. Each player made their first Public Autograph
Appearance in our Jacksonville store location. Signatures include: Dallas Baker # 81 –
Andre Caldwell #5 – Tate Casey #84 – Joe Cohen #20 – Riley Cooper #11 - Jemalle
Cornelius #6 – Brian Crum #13 – Javier Estopinian #93 – Earl Everett #30 –
Steven Harris #93 – Derrick Harvey #91 – Percy Harvin #8 – Chris Hetland #39 –
Cornelius Ingram #7 – Kyle Jackson #3 – Brandon James #25 - Tony Joiner #19 –
Billy Latsko #42 – Chris Leak #12 – Reggie Lewis #22 – Jermaine McCollum #26 –
Tremaine McCollum #18 – Ray McDonald #95 – Carlton Medder #73 – Drew Miller #67
– Kestahn Moore #33 – Jarvis Moss #94 – Dorian Monroe #20 - Louis Murphy #9 – David
Nelson #83 - Reggie Nelson #1 – Wondy Pierre-Louis #4 - Steve Rissler #79 –
Eric Rutledge #29 – Brandon Siler #40 – James Smith #43 – Ryan Smith #28 – Brandon
Spikes #51 - Kenneth Tookes #9 – Phil Trautwein #75 – Jason Watkins #77 – Eric
Wilbur #10 – Deshawn Wynn #21
This item was hand
signed by the athletes and is accompanied by a Certificate of Authenticity from
Palm Beach Autographs. A tamper-evident hologram will be affixed to the item.
Signed items are guaranteed to pass any third-party authentication with 100%
Money Back Guarantee. Each signature is witnessed by a member of our staff or
comes out of a private signing.